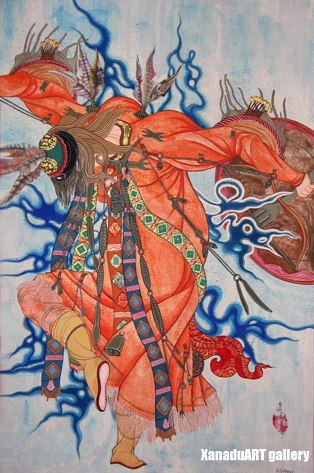 Buying a plant pot is not a simple decision as many of us would like to think of it. With many stylish and quality pots available, making the wrong decision is a possibility. You can find clay pots, plastic pots, glass pots, ceramic pots and many others. If you want a clay pot, you will be doing your plants a big favor. These pots are ideal because they are made of an organic material. Plastic is another popular material for making pots and it is not eco-friendly. This explains why clay pots are gradually becoming very popular. If you are a gardener, a decision to choose plastic or clay pots could be very confusing. Plastics have their own advantages as well.
Even so, you need to know the unique advantages of buying flowerpots made of clay. A serious gardener wants to sow and nurture healthy plants. This is why the idea of picking clay pots is wiser. Mainly made of terra cotta natural clay, these pots protect the health of your growing plant. Terra cotta clay is not water-resistant; hence, it has a high absorbency rate. You will never find the soil looking very wet, yet the plant will never lack sufficient moisture for its proper growth. This is not the case with plastic pots. Thus, clay flowerpot maintains the correct temperature range for the plant roots. This has a positive effect on the root system, in relation to breathing ease and overall health.
The organic clay pot keeps the soil moisture balanced for a long duration, despite their high absorbent feature. When buying the pots, you need to consider the plant size, in relation to root size. Some plants have very thick roots that are likely to break the pots. This is why you should purchase a big pot to allow the plant to grow comfortably. If you want to keep this plant indoors, then choose a permanent position. If you have to relocate this plant, it may not be possible because the pot is heavy. You need small or moderate size flowerpots indoors.
Big pots are usually for garden decoration or exterior decoration. Even their designs and colors go well with the appearance of your home compound. The smaller clay pots feature good decoration for home interiors. You have an option to personalize both the big plant pots and the small plant pots. Do this by painting, incising symbols or words onto them or even sketching some beautiful prints onto the pot's surface. Although a clay flowerpot can break easily, you have to be careless for it to happen.
Therefore, when you purchase your garden pots or indoor pots, you must be ready to protect them. Simply keep them safely in a permanent place to avoid regular repositioning. If you have kids, you should keep the plants far from the normal indoor paths. Then, you could gradually teach them the importance of protecting the beautiful plants and pots. To find a high quality clay pot at the price you can afford, the best shopping hub is the Internet.